Lourdes Juan is founder and CEO of Soma Hammam & Spa and founder of the Leftovers Foundation.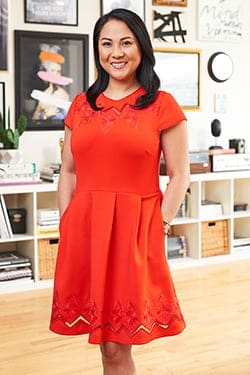 Calgary's Business: You started the Soma concept as a pop-up space in Holt Renfrew a few years ago. How important was that to getting your business up and running?
Juan: It was a good exercise in mobility and testing different markets. Pop-ups taught us the value and challenges that come with collaboration. The two pop-ups we did taught us to be flexible and how markets and operations vary depending on location. It was a great way to get feedback, deal with varying circumstances and market to different audiences.
CB: Can you explain the services Soma offers and its target customer?
Juan: We offer quality traditional spa experiences in a boutique environment. We re-introduced the Turkish Hammam treatment to Calgary. Whether you're a resident in any of the new communities around us, or a guest in the Marriott Hotel, the spa is perfect for your staycation or vacation.
CB: Why did you go to the deep southern portion of Calgary in Seton to set up a bricks and mortar location?
Juan: It's a great new market. The south is an area that is developing rapidly around the South Campus Hospital and surrounding lake communities. We want to be part of that growth, rather than come in as strangers later in the game. Our goal is to take care of that community from the very beginning.
CB: How challenging have the past couple of years been for you as an entrepreneur in the tough economic environment here?
Juan: The spa business relies on expendable income and health benefits (claiming massages through insurance) – two things that were severely cut when Calgarians were losing their jobs. The economy has brought on challenges that were extremely difficult. We have been fortunate to have forgiving investors and landlords who helped get us through the first two years in business. As an entrepreneur, I make sure I don't have all my eggs in one basket; my other companies and ventures were certainly helpful when we first opened up shop.
CB: You are a very community-minded person. Can you explain what your Leftovers initiative is all about? Why and when you started it?
Juan: I enjoy working in the community. It puts a lot of things into perspective and keeps me positive about progress and change. The Leftovers Foundation's mission is twofold. We reduce wasted food and increase food access. Our network of volunteers in Calgary and Edmonton redirect excess food from vendors and deliver to service agencies in need. We started the Community Mobile Market, a food truck that purchases produce from local farmers and sells it at roughly 40 per cent below market value to food-insecure communities, increasing access to fresh, local, healthy produce with dignity.
– Mario Toneguzzi
---

The views, opinions and positions expressed by columnists and contributors are the author's alone. They do not inherently or expressly reflect the views, opinions and/or positions of our publication.
Calgary's Business is a Troy Media Digital Solutions Associate website