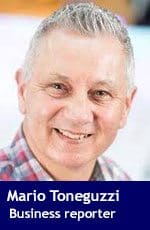 Without significant changes in the local economy and concrete solutions to the pipeline bottlenecks that Alberta's energy industry faces, Calgary's office market faces a slow recovery, says a new report by commercial real estate firm Avison Young.
The Mid-Year 2018 North America and Europe Office Market Report, which was released on Thursday, said Calgary's office market vacancy rate was 23.5 per cent in the second quarter of this year. It peaked at 26.4 per cent in the second quarter of 2017 – the highest rate recorded in more than 30 years. It remains the highest in Canada.
Edmonton's office market vacancy rate has fallen to 14.1 per cent, according to Avison, from 17 per cent in 2017. And economic outlooks for moderate growth combined with improved oil prices and investment are supporting the capital city's expanding office market.
The Avison Young report covers the office markets in 67 metropolitan regions in Canada, the U.S., Mexico, the United Kingdom, Germany and Romania.
The report said Canada's office property markets remained sound through the first half of 2018, supported by stable macroeconomic indicators, including healthy employment numbers, gross domestic product growth and a rebounding Alberta economy. But U.S. protectionist policies and escalating tariffs pose a risk to the Canadian economy and global trade flows, and may lead to moderating growth ahead.
"Intense competition for office space continues to bolster office market fundamentals across Canada – especially in downtown markets," said Bill Argeropoulos, principal and practice leader of research (Canada) for Avison Young. "Demand from traditional sectors is being augmented by the proliferation of domestic and global technology and co-working firms, ongoing urbanization and a burgeoning millennial workforce – all part of Canada's emerging innovation economy.
"Urbanization – partly attributable to growth in the technology sector – has created a noticeable gulf between downtown and suburban vacancy rates in emerging tech hubs such as Vancouver, Toronto, Waterloo Region, Ottawa and Montreal. Given tight conditions and upward pressure on rents in some of the nation's downtown markets, and with little or no near-term supply relief, suburban markets – particularly those offering transit connectivity and other urban amenities – may be the beneficiaries of overflowing tenant demand during the next couple of years."
Canada's overall office vacancy retreated 60 basis points year over year to finish the first half of 2018 at 11.5 per cent, said the report.
Vacancy declined in six of 11 markets.
Toronto (2.2 per cent) registered the lowest downtown vacancy – not just in Canada, but North America.
Respected business writer Mario Toneguzzi is a veteran Calgary-based journalist who worked for 35 years for the Calgary Herald in various capacities, including 12 years as a senior business writer.
---

The views, opinions and positions expressed by columnists and contributors are the author's alone. They do not inherently or expressly reflect the views, opinions and/or positions of our publication.
Calgary's Business is a Troy Media Digital Solutions Associate website