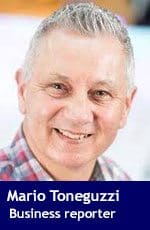 After several years of quieter real estate demand and activity, it appears Calgary and surrounding regional markets are in store for an uptick, says a report released on Wednesday by real estate technology firm Zoocasa.
A hotter pace is already noticeable in the Calgary real estate market, said the report.
"According to new analysis by Zoocasa, the City of Calgary could be classified as a sellers' market in July, along with half of the nearby municipalities within the Calgary region. That means competition is starting to heat up among buyers as the gap between supply and demand widens," it said.
To determine whether a housing market can be considered a sellers' market, buyers' market or balanced, the study looked at the sales-to-new-listings ratio (SNLR) in each market. This ratio, which is calculated by dividing the number of sales by the number of new listings brought to market during the month, helps assess the level of buyer competition. If the ratio is over 60 per cent, that's considered a sellers' market, whereas it's a buyers' market if the ratio is under 40 per cent. A ratio that falls within 40 to 60 per cent indicates the market is balanced, with enough supply to meet buyer demand, explained Zoocasa.
"Based on this ratio, the market for detached houses for sale in Calgary is considered to be within sellers' territory, with a percentage of 62 per cent. That's just over the threshold for seller-friendly conditions, though up considerably from the same month in 2018, when the ratio sat at a more balanced 56 per cent. This is the result of more sales: a total of 1,003 detached houses changed hands in July, an annual increase of 3.5 per cent from 969. Meanwhile, the number of newly-listed houses shrank by -7.3 per cent," said the report.
"Four of the eight districts within the city can also be considered sellers' markets; the remaining are balanced, and none qualify as buyers' markets."
The hottest sellers' conditions for detached houses can be found in the southeast district, which has an SNLR of 79 per cent, an increase of 18 per cent from last year. However, rather than indicate hot demand, this reflects supply has fallen in relation to flat sales: a total of 157 houses sold, up just 2.5 per cent year over year, compared to 199 new listings, a decline of -21 per cent.
It's a similar scenario in the northwest, which, with an SNLR 67 per cent is the third hottest for houses in the city. Sales are lagging behind last year's numbers by -1.9 per cent with 152 transactions, while the number of new listings plunged by -14.9 per cent.
"Things are considerably more active in the south district, however; sales rose a whopping 26.4 per cent with 234 transactions in July, well outpacing a three per cent increase in new listings (334). That's pushed the local SNLR to 70 per cent, an increase of 13 per cent from last year."
The report said Okotoks takes the top spot for the tightest sellers' market with a ratio of 73 per cent, up eight per cent year over year and reflecting a 3.7 per cent increase in sales (55) while new listings have fallen -7.4 per cent. That's followed by Airdrie with a ratio of 68 per cent (+13 per cent), a "dramatic" uptick caused by a 13 per cent increase in sales (125), while new listings have fallen by -8.5 per cent.
"Cochrane rounds out the top three sellers' markets with a ratio of 65 per cent (+21 per cent), but due to different fundamentals; rather than a surging market, sales have remained flat year over year with 61 transactions, while only 94 new listings were brought to market, a decline of -31.8 per cent."
Mario Toneguzzi is a Troy Media business reporter based in Calgary.
---

The views, opinions and positions expressed by columnists and contributors are the author's alone. They do not inherently or expressly reflect the views, opinions and/or positions of our publication.