Calgary-based Parkland Fuel Corp. reported net earnings of $77 million for its fourth quarter of 2018, up from $49 million in the fourth quarter of 2017.
In its financial results said net earnings grew from $82 million in 2017 to $206 million in 2018.
Parkland is Canada and the Caribbean's largest, and one of America's fastest growing, independent suppliers and marketers of fuel and petroleum products, and a leading convenience store operator.
It services customers in 25 countries through three channels: retail, commercial and wholesale.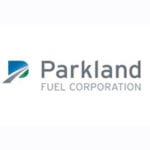 "Parkland continues to deliver strong performance across the enterprise," said Bob Espey, president and chief executive officer, in a news release. "A standout fourth quarter in the supply segment underpinned our record results, while continued synergy realization and underlying organic growth initiatives positively contributed.
"While Parkland benefited from higher than normal refining margins in the fourth quarter, we are focused on driving sustainable and long-term cash flow growth within the rateable portions of our business. I would like to thank the entire Parkland team for their hard work and continued focus on safety to deliver another record year."
The company said fourth quarter net earnings were driven by strong refining crack spreads, continued efforts in executing Parkland's supply strategy and synergy realization.
It said the acquisition of the majority of the Canadian business and assets of CST Brands Inc. closed on June 28, 2017, and the acquisition of all outstanding shares of Chevron Canada closed on Oct. 1, 2017.
"Fourth quarter fuel and petroleum product volume was 4.4 billion litres, relatively flat compared to the fourth quarter of 2017. … On a full-year basis, fuel and petroleum product volume was 17.0 billion litres, up 27 per cent year over year, primarily driven by incremental business from the acquisitions," it said.
Parkland said it retrofitted 78 existing On the Run/Marché Express locations and constructed 12 flagship locations in 2018.
"Our development initiatives will see the brand rolled out across our Canadian network in the coming years. In 2018, we expanded our private label brand, 59th Street Food Co., and are now offering 20 products at select Parkland locations. We are planning to launch an additional 20 private label products in 2019. In addition, we are currently testing our Journie loyalty program in two Canadian markets, and expect to expand the program across our network in 2019," it said.
"Ongoing optimization of our commercial brand portfolio in various geographies has seen certain legacy operations, particularly in Eastern Canada, successfully rebranded to Ultramar. This enables Parkland to drive future growth and sustained profitability under one aligned customer value proposition."
– Mario Toneguzzi for Calgary's Business
---

The views, opinions and positions expressed by columnists and contributors are the author's alone. They do not inherently or expressly reflect the views, opinions and/or positions of our publication.