Mainstreet Equity Corp., an add-value mid-market consolidator of apartments in Western Canada, says its third quarter financial results mark the fifth consecutive quarter of year-over-year double-digit growth in revenues, net operating income and funds from operations.
Those results continue a steady improvement in its operations over the last 18 months.
On Tuesday, the company reported its operating and financial results for the quarter ended June 30. Revenues rose 18 per cent, net operating income increased 17 per cent, and funds from operations increased 29 per cent compared with the third quarter of last year.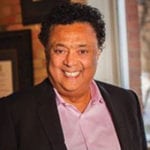 "Our third-quarter results are an indication of a gradual shift in the macroeconomic climate in Alberta and Saskatchewan," said Bob Dhillon, founder and chief executive officer of Mainstreet, in a news release.
"This substantial achievement is the direct result of our countercyclical strategy, stretching over the past four years, to create value for shareholders during periods of slow economic growth."
Mainstreet said the economic picture in Alberta has undergone a positive shift over the last year, supported by higher oil prices and the election of the United Conservative Party, which many observers view as being pro-business.
"In addition, population growth in Alberta has outpaced other provinces, partly due to positive interprovincial migration numbers in recent quarters that have reversed a years-long negative trend," it said, adding that its countercyclical growth strategy included aggressively acquiring underperforming properties at low cost; strengthening its internal resources to more rapidly convert residential units; and locking in the majority of its debt at competitive interest rates, which both reduces its interest costs and provides low-cost capital to fund future growth.
Mainstreet's total asset value exceeds $2 billion, spread over nearly 13,000 units.
In the quarter, the company's overall vacancy rates to 6.4 per cent, well below the 10 per cent rate a year ago.
Rental revenues in the third quarter 2019 increased 18 per cent to $34.7 million, compared with $29.3 million in the same quarter of 2018; this came alongside an eight per cent increase in same-asset rental revenues to $29.5 million, from $27.4 million in 2018.
Net operating income increased 17 per cent to $21.3 million, and increased six per cent to $18.4 million on a same-asset basis. Funds from operations increased 29 per cent to $9.3 million, compared with $7.2 million in the third quarter of 2018. Funds from operations per basic share increased 21 per cent to $0.99, compared with $0.82 in the third quarter of 2018.
"Despite gradual improvement in Alberta, negative macroeconomic forces remain our biggest challenge. While benchmark oil prices increased to around US$60 per barrel in mid-2019, they remain well below the highs of US$70 at the end of last year – and nowhere near pre-2014 levels. A lack of available pipeline capacity has weighed on Canadian oil prices in particular, and has continued to drive foreign investment away from Alberta and Saskatchewan," said the company.
"Observers warn that ongoing trade wars between China and the U.S., among other concerns, could trigger a global recession that would ripple through the Canadian economy. Meanwhile, rifts between China and Canada on the trade of meat and other commodities have also dampened investment. In July 2019, the Bank of Canada announced it would hold its overnight interest rate at 1.75 per cent, citing trade uncertainty, and said a rate cut is now equally as likely as a hike in 2020.
"Management believes negative macroeconomic forces have likewise caused the ongoing short positions in Mainstreet common stock. We believe this is partly responsible for our share price continuing to trade well below what we believe to be its true net asset value."
---

The views, opinions and positions expressed by columnists and contributors are the author's alone. They do not inherently or expressly reflect the views, opinions and/or positions of our publication.